This particular genuine suede cuff bracelet you can buy here.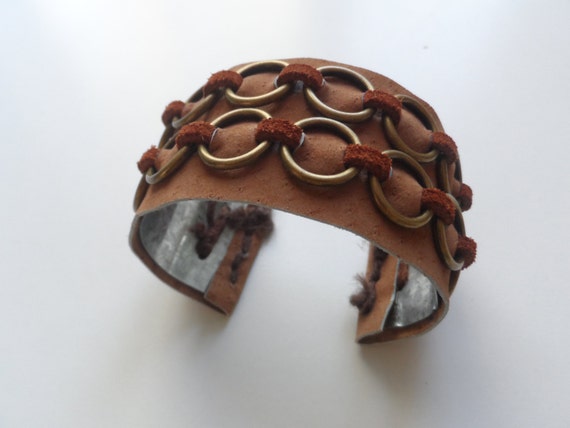 This medieval cuff bracelet was made by Jared. It is a unisex accessory, suitable for anyone. 100% handmade out of genuine suede, brass rings, steel and genuine suede cord. If you are prepping for a Renaissance fair or a medieval dress-up then this is a must have!
Easy to wear, durable (base is made out of steel and then coated with suede) and great looking!
Width: 1,5 inch
Fit: for males on the wrist, for females upper hand